Sugar Science

Sugar -- It's not as much about the calories as it is about messing up the way your body operates!
The University of California San Francisco has launched a new site www.sugarscience.org to share scientific research about sugar and its effects on human health. Sugar Science: the Unsweetened Truth has an alarming message. We are usually concerned about sugar as a source of calories that can make us fat. The research shows that too much sugar is toxic and can wear down our internal organs and our cognitive abilities.
Mindful Living
5 Minute Miracle - Guided Meditation
What makes me feel good? What makes me feel complete?


Moving and Loving It
Taking Salsa to the Next Level!
Ask Living It Up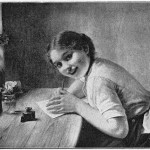 Dear Living It Up,
Sugar is everywhere and in everything. What can I do to make sure that my family and I are not getting too much added sugar.

Sweet But Low
Things to Look Out For
Finding Hidden Sugar
Trying to avoid sugar can be difficult if you don't know all of the names for it on food labels. Prevention.com gives a good list in the Many Names of Sugar.